Fraktfritt og raske leveranser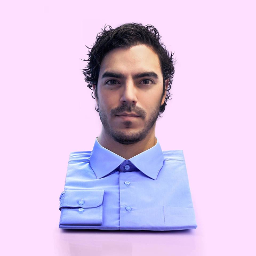 Paul Fuentes
Paul Fuentes is a surrealist artist who makes funny creations with everyday objects into surreal, and colorful compositions. He uses animals, food and objects with a contemporary perspective and pastel-coloured backgrounds that give life to his minimal depictions of modern pop designs.
https://www.instagram.com/paulfuentes_design/
Din handlevogn er full
Handlevognen kan dessverre bare håndtere 100 ulike produkter. Venligst start en ny ordre eller kontakt kundeservice om du ønsker å legge til flere flere produkter.
Cookies
At du har en fin opplevelse på nettstedet vårt er en prioritet, og vi bruker cookies for å få det til. OK med deg?
Cookies er små tekstfiler med informasjon som lagres på datmaskinen, smarttelefonen eller nettbrettet, når du besøker en nettside. Vi bruker cookies for å forbedre nettstedet og gjøre det mer brukervennlig og gi deg en bedre brukeropplevelse.
Les vår for mer informasjon.